Winter 2018 Presentations
We cordially invite you to join us for a series of imaginative travel talks on faraway places around our planet by world traveller Peter Langer in Winter 2018. Peter has just will be focusing on different parts of the world at the Ferry Building Gallery in West Vancouver and the Vancouver Central Library. Discover the natural beauty of our world, the wealth of human history and explore a diversity of cultures. Experience the magic of fascinating destinations through beautiful photographic journeys.
Ferry Building Gallery, West Vancouver
pressions of Armenia & Nagorno-Karabakh

Wednesday February 21, 2018 at 7:00 PM - Ferry Building Gallery, West Vancouver

We start at the foot of Mt Ararat in Armenia, see Yerevan, with its impressive memorial to the Armenian Genocide. We will also see the ancient Monasteries of Haghpat & Sanahin, Lake Sevan, the Cathedral and Churches of Echmiatsin, the ancient archaeological site of Zvartnots and the Monastery of Geghard and the Upper Azat Valley.
We also will explore Nagorno-Karabakh,which can only be accessed through Armenia. Locally known as Artsakh, this self-declared republic consists of the traditionally Armenian parts of Azerbaijan that are currently locked in a struggle to break-away. The territory has been fought over by Azeri and Armenian backed local forces but now benefits from a long standing period of peace.
NEW Impressions of India

Wednesday February 28, 2018 at 7:00 PM - Ferry Building Gallery, West Vancouver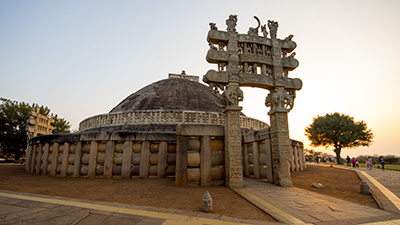 Peter just returned from an extensive fact-finding mission, covering the Northeast, North, South, West and Central India. He concluded that many of India's stunning historical monuments have been restored and are in much better shape than even 10 years ago. Also national parks and green spaces are becoming a source of national pride, and at long last a modicum of environmental consciousness is slowly seeping into the Indian psyche.

The streets are cleaner and filled with cars and motorcycles, which make the air dirtier and life more stressful. India is less colourful than before, since men, as well as women, are wearing jeans and T-shirts, the global uniform. On the other hand millions of people are less poor and many improvements to their lives are quite apparent, with much of the abject and horrifying poverty, witnessed on past journeys through this country, much less noticeable.
Simon Fraser University, Vancouver
From the Pampas to Patagonia: A Virtual Tour of Chile & Argentina

Tuesdays, May 15 to June 19, 2018 from 12:30 AM to 2:20 PM - Simon Fraser University Harbour Centre, Vancouver

We explore Chile, a country with an extraordinary latitudinal extension, which features both the Atacama Desert, with the driest point on Earth, and Faro Evngelistas in Southern Patagonia, a place where it rains the most days per year on Earth.

Argentina encompasses a staggering diversity of climates and landscapes, as it is located between the tropic of Cancer and the Southern Ocean. Less obviously exotic than its neighbours to the north as a result of the massive European immigration that started in the middle of the 19th century, this becomes apparent in its idiosyncratic capital, Buenos Aires. 
Along the way we explore UNESCO World Heritage Sites in both countries, including Easter Island.
For more information or to register, please visit: www.sfu.ca
Vancouver Public Library, Vancouver
India as a Maharaja, a cultural tour to India

Thursday March 1, 2018 at 7:00 PM
- Central Library - Peter Kaye Room, Vancouver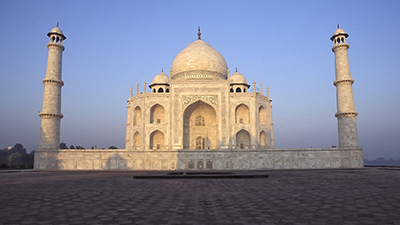 Find out about a unique11-day journey is the ideal tour of exotic India for first timers. We explore the best Northern India has to offer, visiting 8 UNESCO World Heritage Sites,  including the world's best known monument to love - the Taj Mahal.  Visit Delhi with its many monuments and exotic bazaars, as well as Agra featuring the Taj Mahal, Agra Fort and the nearby ruins of majestic Fatehpur Sikri. Explore the pink city of Jaipur and its beautiful palaces. Enjoy 2 wildlife watching safaris in Ranthambore National Park, a renowned tiger sanctuary.
You will not want to miss the 6- day optional extension exploring Amritsar, the holiest city of the Sikh faith; Haridwar , one of the seven holiest places to Hindus and. Rishikesh, the Yoga Capital of the World.
TThis show is brought to you by Bestway Tours & Safaris